SIAT Win 2018 China Intelligent Vehicles Future Challenge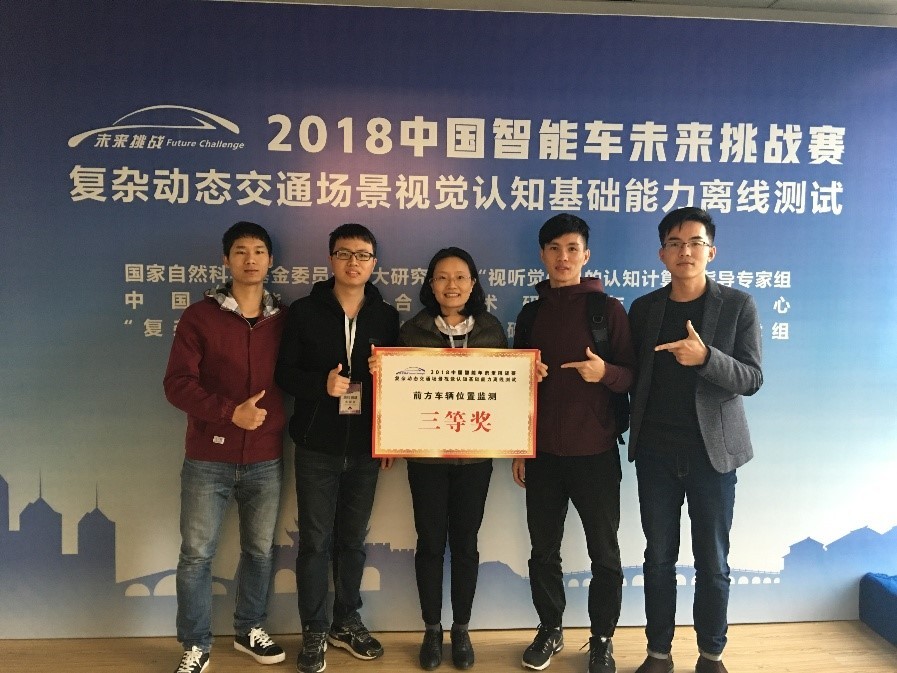 Overview:

The 10th China Intelligent Vehicles Future Challenge of Offline Competition on Visual Perception of Complex Dynamic Traffic Scenes has taken place in Nov 16-18, 2018.
Shenzhen Institutes of Advanced Technology, Chinese Academy of Sciences won the third place of Front Vehicles Detection among 23 teams, which are from some renowned universities, such as Tsinghua University and Xian Jiaotong University etc. The team was led by Professor LI Huiyun, and the members Yang Zhiheng, Chu Lutao, Li Kan, Wu Junta and Yang Zhaonan.
This environmental perception offline test took the traffic scene videos captured on real traffic road, followed the requirements of High Automation (SAE L4+), and was aimed to evaluate the visual perception ability for complex and dynamic traffic scenes in terms of accuracy and adaptability.
Automotive Electronics Research Center is mainly focused on intelligent vehicle cutting-edge technologies. There have been fruitful results about Omnidirectional heavy-duty AGV, Autonomous Vehicles, Full-cell vehicles and key components for new-energy vehicles.
Category:SIAT Win 2018 China Intelligent Vehicles Future Challenge
Award-winning Rating:Third place in China
Authorize Department:Intelligent Vehicles of China
Date: 2019-07-09