Research Direction
The control system of electric vehicle(EV) system includes power driving system, energy management system, chassis electronic control system, lighting system, indicating instrument display system, auxiliary system, vehicle control system, air conditioning system and security system etc.. The control system is the core of the control in EV, which undertakes vehicle data exchange, vehicle safety management, Driver's intention, power distribution management and energy distribution management. It is impact to economy, safety, driving comfort and dynamic coordinated control of vehicle.
The main research area is
1. Advanced vehicle dynamics control
2. Power distribution management strategy for electric vehicles
3. Energy distribution management strategy for electric vehicles
Advanced Perception and Motion Control for Electric Vehicles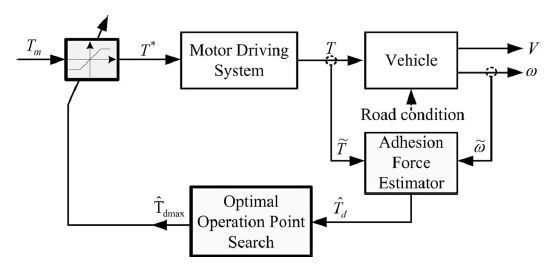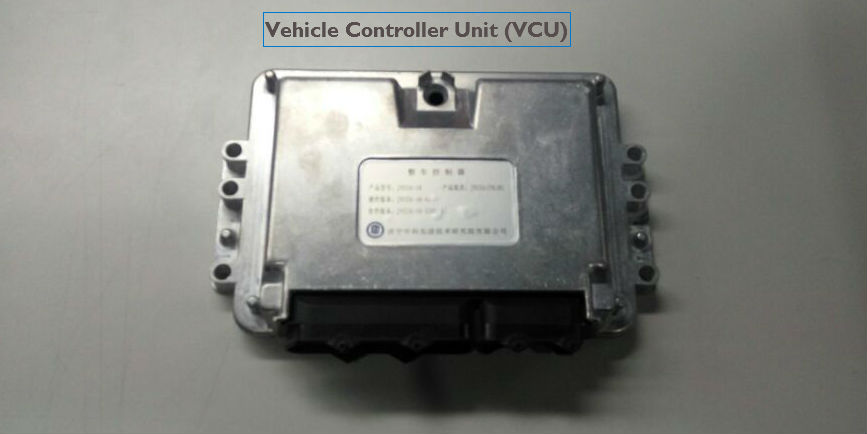 How to improve EVs'safety and energy savings is one of the key problems that need to be solved in future. In this research, we aim to develop the advanced motion control methodologies to enhance vehicle's safety and energy savings, taking full advantage of EV's electric actuators, including the easy and precise measurement and regulation of motor torque, the fast torque response, the bidirectional energy flow and conversion, and the easy implementation of flexible distributed vehicle structures. We propose a novel detection criterion of the wheel adhesion stability using the force transmitting behavior, which doesn't need the vehicle speed and slip ratio. To deal with the difficulty in determining the optimal adhesion parameters under unknown tire-road contact conditions, we propose an online identification method of the optimal operation point. Using the control reference information from the optimal operation point, we develop the optimal adhesion control under unknown grip condition, which ensures the safety, improves the adhesion utilization and the overall energy efficiency. The proposed methodologies can also be applied to the motion control of other electric-drive vehicles, e.g., high-speed electric multiple unit (EMU) trains, and wheeled ground robots (WGRs).
This work is supported by the national natural science foundation of China (NSFC).
Email: kun.xu@siat.ac.cn
Intellectual Properties
Selected Papers
[1] Kun Xu,Guoqing Xu*,Chunhua Zheng,Novel Determination of Wheel-Rail Adhesion Stability for Electric Locomotives,International Journal of Precision Engineering and Manufacturing,2015,16(4):653-660
[2] Guoqing Xu,Kun Xu*,Chunhua Zheng,Taimoor Zahid,Optimal Operation Point Detection Based on Force Transmitting Behavior for Wheel Slip Prevention of Electric Vehicles,IEEE Transactions on Intelligent Transportation Systems,2016,17(2):481-490
[3] Guoqing Xu, Kun Xu*, Chunhua Zheng, Xinye Zhang, and Taimoor Zahid, "Fully electrified regenerative braking control for deep energy recovery and safety maintaining of electric vehicles," IEEE Transactions on Vehicular Technology, Vol. 65, No. 3, pp. 1186-1198, 2016.
[4] Guoqing Xu,Kun Xu*,Weimin Li,Novel estimation of tyre-road friction coefficient and slip ratio using electrical parameters of traction motor for electric vehicles,International Journal of Vehicle Autonomous Systems,2013,11(2-3):261-278
[5] 徐国卿,徐坤,李卫民,电动汽车动力学控制研究进展,集成技术,2012,(01):6-14
[6] Guoqing Xu,Weimin Li*,Kun Xu,Zhibin Song,An Intelligent Regenerative Braking Strategy for Electric Vehicles, Energies, 2011, 4(9):1461-1477
( * corresponding author)
Selected Patents
[1] Guoqing Xu, Kun Xu, Slip rate detection method and detection system for electric vehicle, US patent, US8909411B2, 2014.12.09.
[2] 徐国卿, 徐坤, 李卫民, 石印洲, 牵引力控制检测系统, 中国发明专利,授权号ZL201310598152.1, 授权日201 5.12.02
[3] 徐国卿, 徐坤, 李卫民, 常明, 一种总线可靠性测试方法及系统, 中国发明专利,授权号ZL201310593926.1, 2015.03.25.
[4] 徐国卿, 徐坤, 一种电动汽车的滑移率检测方法及检测系统, 中国发明专利,授权号ZL 201010562956.2, 授权日2012.11.29.