Research Direction
Based on the development of the intelligent driving vehicles and the related key technologies, systematic interdisciplinary research has been carried out from the communications security, laser radar, machine vision, active safety, energy saving such aspects.
1.Perception
Research on the information fusion technology of the vehicle radar and machine vision and new technology of space 3D information construction in visual detection and measurement technology
2.Autonomous driving decision
Based on the framework of deep reinforcement learning, to construct the automatic driving strategy learning model and to improve the training efficiency using parallel computing.
3.Car network communication security
Research on the encryption and decryption, identity authentication and key distribution of vehicle network access, safe driving, billing management, traffic management and data communication.
4.Energy-saving driving
Through the path planning and speed adjustment to achieve energy-saving, combined with large traffic data, so as to achieve energy conservation from the city level.


ASIC design for vehicle-to-vehicle Communication Security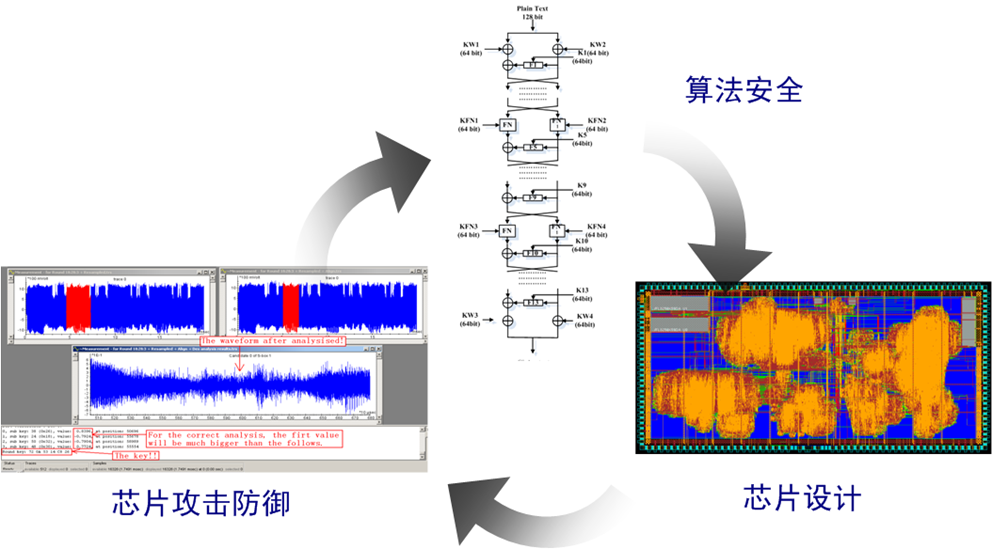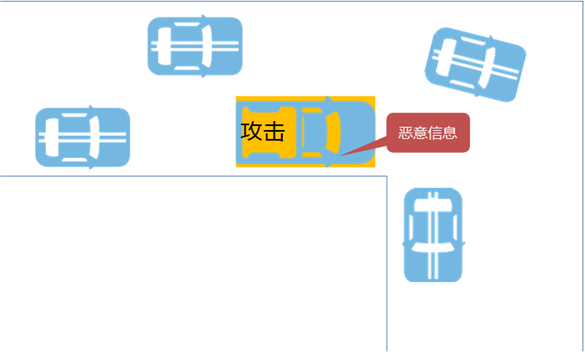 Vehicular network system has significant potential to enable diverse applications associated with traffic safety, efficiency and infotainment. The information security in V2V system becomes crucial in protecting trusted environment, assessment control, confidentiality and privacy.
We conduct the research on the ECIES-CCM-AES V2V security chip, which contains modules of 8051 CPU,ECIES, RSA, AES, MAC and is in accordance with IEEE 1609.2.

Intellectual Properties
Selected Papers
[1] Huiyun Li*, Guanghua Du*, Cuiping Shao, Liang Dai, Guoqing Xu, Jinlong Guo, "Heavy-ion Microbeam Fault Injection into SRAM-based FPGA Implementations of Cryptographic Circuits", IEEE Transactions on Nuclear Science, vol. 62, no.3, pp. 1341 - 1348, 2015 (SCI,IF=1.455)
[2] Guanghua Du*, Jinlong Guo, Ruqun Wu, Na Guo, Wenjing Liu, Fei Ye, Lina Sheng, Huiyun Li, "The first interdisciplinary experiments at the IMP high energy microbeam facility", Nuclear Instruments and Methods in Physics Research B, NIMB Proceedings, vol. 348, pp. 18–221, April 2015 (SCI,IF=1.186)
[3] Xiaolong Zhang; Huiyun Li*; Li Jiang; Qiang Xu, A Low-Cost TSV Test and Diagnosis Scheme Based on Binary Search Method,in Very Large Scale Integration (VLSI) Systems, IEEE Transactions on , vol.23, no.11, pp.2639-2647, Nov. 2015 (SCI,IF=1.142)
[4] Huiyun Li*, Xiaobo Hu, Cuiping Shao, Jianbin Zhou, Guoqing Xu, "SEU Reliability Evaluation of 3D ICs", Electronics Letters, Vol. 51, no. 4, pp. 362-364, 2015 (SCI,IF= 1.068)
[5] C. Shao, H. Li*, G. Xu, L. Xiong,"A Design for Security Test (DFST) against Fault Injection Attacks", Electronics Letters, Vol. 50, No. 23, pp. 1677–1678, 2014 (SCI,IF= 1.068)
[6] C. Shao, H. Li*, G. Xu, L. Xiong, "A Design for Security Test (DFST) against Fault Injection Attacks", Electronics Letters, Vol. 50, No. 23, pp. 1677–1678, 2014 (SCI,IF= 1.068,JCR 3区)

Selected Patents
[1] Traffic Prediction based on vehicle conditions and drivers physiological parameters. Patents in China, Li Huiyun, Peng Lei, Xu Guoqing, patent number: ZL 201310648