Research Direction
Today's vehicles sense their road environments, such as other vehicles, pedestrians or obstacles, using local perception sensors. The capability of environmental perception is a core component of future automated driving system. Our team dedicates on the research and development of advanced vision-based detection, simultaneous localisation and mapping (SLAM) and sensory fusion algorithm and techniques.
Attack defense technology of perception system for unmanned vehicle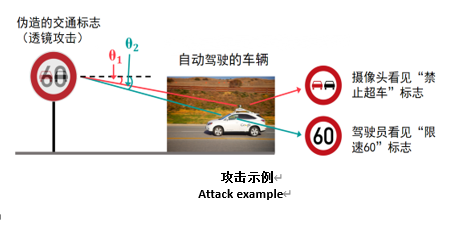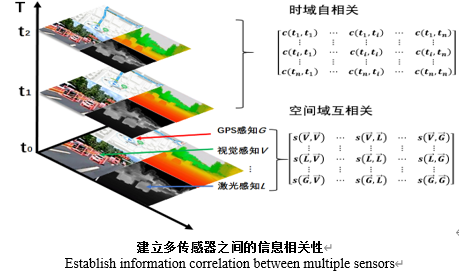 The environmental perception system is a vital part of unmanned driving technology, and is a prerequisite for the safety and stability of the entire unmanned vehicle. At present, the research on environment perception technology in the field of unmanned driving mainly focuses on the acquisition of environmental information in ideal environments, high-precision semantic information recognition, and multi-sensor information fusion, etc., without forming a comprehensive attack detection and defense system. This project studies real-time attack defense and high-precision data recovery methods for unmanned system perception equipment. By studying the overlap relationship and semantic relevance of information between different sensors, the mathematical model of information crossing and the mathematical model of false information interference are established, the fault-causing sensor is judged according to the information crossing model, and the distortion information is reproduced with high precision by methods such as matrix completion. Constitution recovery. With the development of the unmanned vehicle industry, unmanned vehicle attacks and security research will highlight its importance. This research is of great practical significance in scientific research and engineering applications.
Intellectual Properties
Selected Papers
李慧云, 邵翠萍, 陈贝章, 等. 基于矩阵补全的无人车感知系统的攻击防御技术 [J]. 集成技术, 2020, 9(5):5-16

Huiyun Li; Cuiping Shao*; Zheng Wang; Detecting Fault Injection Attacks Based on Compressed Sensing and Integer Linear Programming, IEEE Transactions on Dependable and Secure Computing, 2018, 16(3): 476-483. (SCI JCR 1区)

Huiyun Li; Guanghua Du; Cuiping Shao; Liang Dai; Guoqing Xu; Jinlong Guo; Heavy-Ion Microbeam Fault Injection into SRAM-Based FPGA Implementations of Cryptographic Circuits, IEEE Transactions on Nuclear Science, 2015, 62(3): 1341-1348 (SCI JCR 1区)
Selected Patents
Cuiping Shao; Huiyun Li; Beizhang Chen; A defense method and related device of intelligent system,; Date of application: 2020/06/09; Application number: CN202010519394.7

Cuiping Shao; Huiyun Li; Guoqin Xu; Method and device for strengthening security chip against error injection attack; Patent No: ZL201510355203.7, Authorization announcement date:2018.08.03.