Research Direction
Based on the development of the intelligent driving vehicles and the related key technologies, systematic interdisciplinary research has been carried out from the communications security, laser radar, machine vision, active safety, energy saving such aspects.
1.Perception
Research on the information fusion technology of the vehicle radar and machine vision and new technology of space 3D information construction in visual detection and measurement technology
2.Autonomous driving decision
Based on the framework of deep reinforcement learning, to construct the automatic driving strategy learning model and to improve the training efficiency using parallel computing.
3.Car network communication security
Research on the encryption and decryption, identity authentication and key distribution of vehicle network access, safe driving, billing management, traffic management and data communication.
4.Energy-saving driving
Through the path planning and speed adjustment to achieve energy-saving, combined with large traffic data, so as to achieve energy conservation from the city level.


Omnidirectional Autonomous Electric Vehicle OAEGV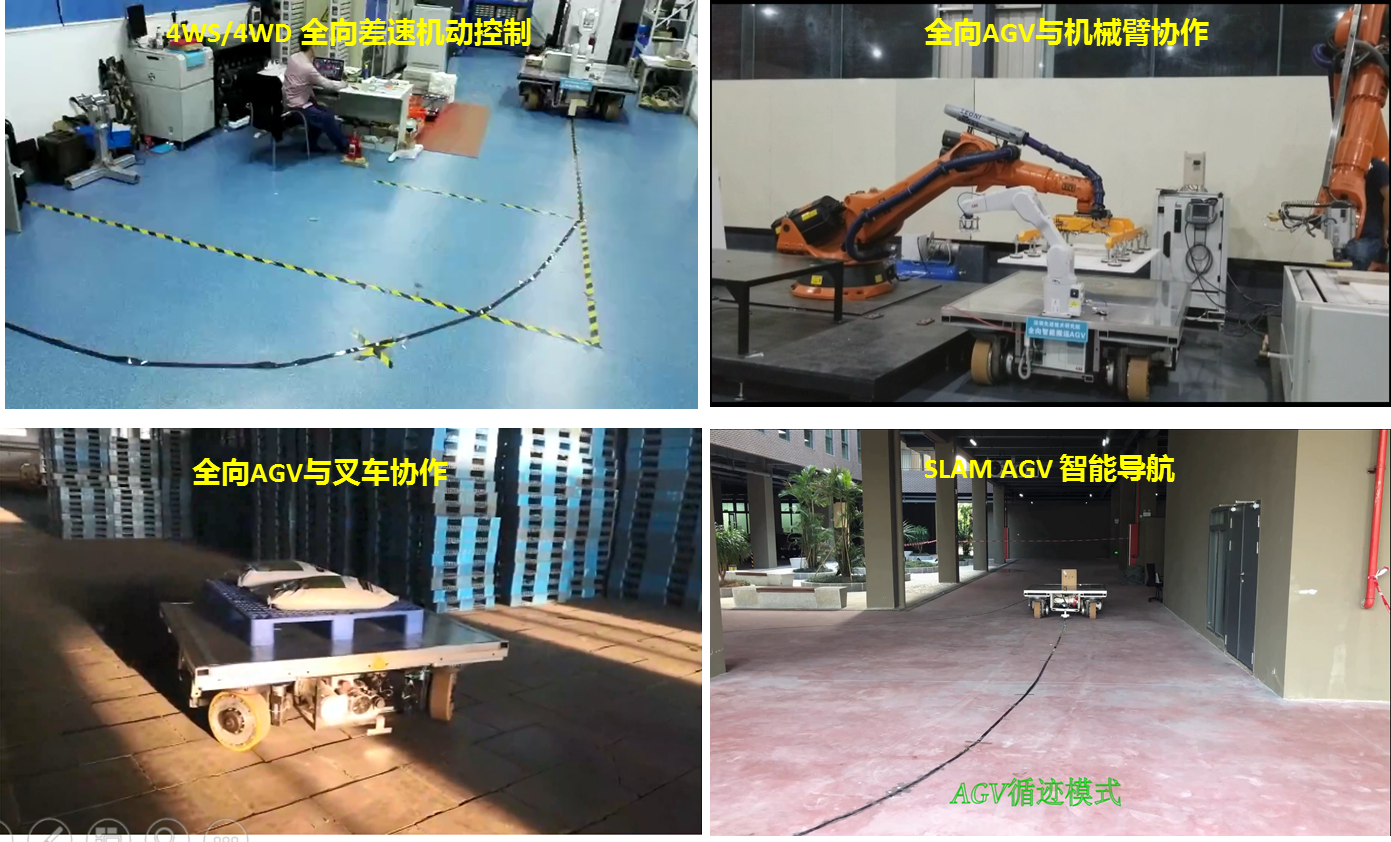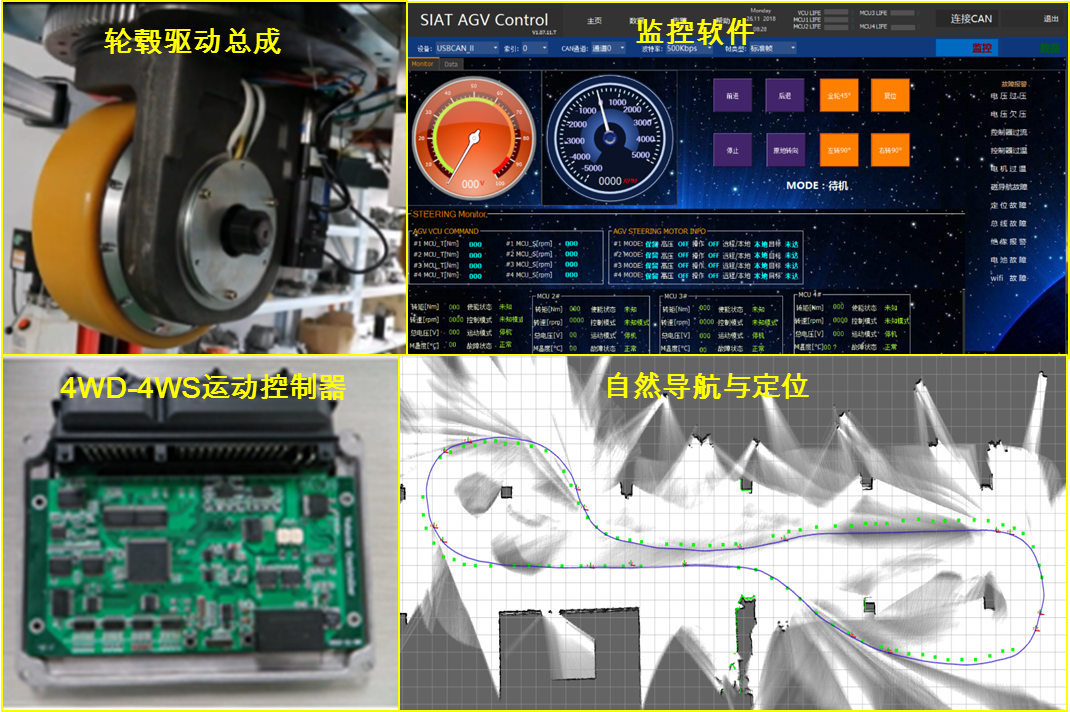 Intelligent and electric wheeled ground vehicles (including ground vehicles or mobile robots) have broad applications in many environments. The omnidirectional autonomous electric ground vehicle platform (OAEGV) developed by our lab with its superior maneuverability and flexibility compared to more traditional vehicle platforms, is able to maneuver in confined spaces requiring flexible movement and obstacle avoidance. OAEGV can maneuver in diverse motion modes, e.g., straightly, horizontally, diagonally or zero radius steering. Integrated with the cutting-edge intelligent driving technologies, including the autonomous perception, recognition and control, the OAEGV becomes a powerful mobile platform which can perform diverse tasks in various areas.
The features of OAEGV are as follows:
1) all-wheel independent drive using in-wheel motors, enabling fast movements under heavy load;
2) real-time and reliable coordinated control strategy for four-wheel independent driving and four-wheel independent steering;
3) robust and accurate path/trajectory tracking using predictive control;
4) multi-sensor fusion based SLAM for precise and robust navigation and positioning in complex dynamic environment; 5) a dedicated hierarchical-controller-in-the-loop (HCIL) using a high-fidelity multi-body dynamics model for fast verification of the control system; 6) multi-vehicle (robot) collaboration strategy; 7) intelligent road adhesion perception to maintain the motion stability and safety.
The modular software and hardware components have been developed and integrated into an OAEGV prototype, which has been validated experimentally in a variety of scenarios. OAEGV may be an ideal mobile platform for unmanned logistics in factories, automatic inspection of spaces, and performing tasks in hazardous environments. If equipped with additional a multi-task execution system (such as a robotic arm), OAEGV can perform more complex and sophisticated tasks.
Intellectual Properties
Selected Papers
1.Accelerating the Validation of Motion Control for a 4WD4WS Ground Vehicle Using a Hierarchical Controller Hardware-in-the-loop System,Hao Sun; Huiyun Li;Yudong Li;Zhibing Song;Kun xu,The 2019 IEEE International Conference on Robotics and Biomimetics(ROBIO)
2.Zahid T, Xu K, Li W M, et al. State of charge estimation for electric vehicle power battery using advanced machine learning algorithm under diversified drive cycles [J]. Energy, 2018, 162:871-882.
3.Hu Y, Li W, Xu K, et al. Energy Management Strategy for a Hybrid Electric Vehicle Based on Deep Reinforcement Learning [J]. Applied Sciences-Basel, 2018, 8 (2), 187.

Selected Patents
发明专利,一种判断牵引状态下的车辆工作状态的方法和系统, 2018.12.21, 中国, ZL201410783813.2